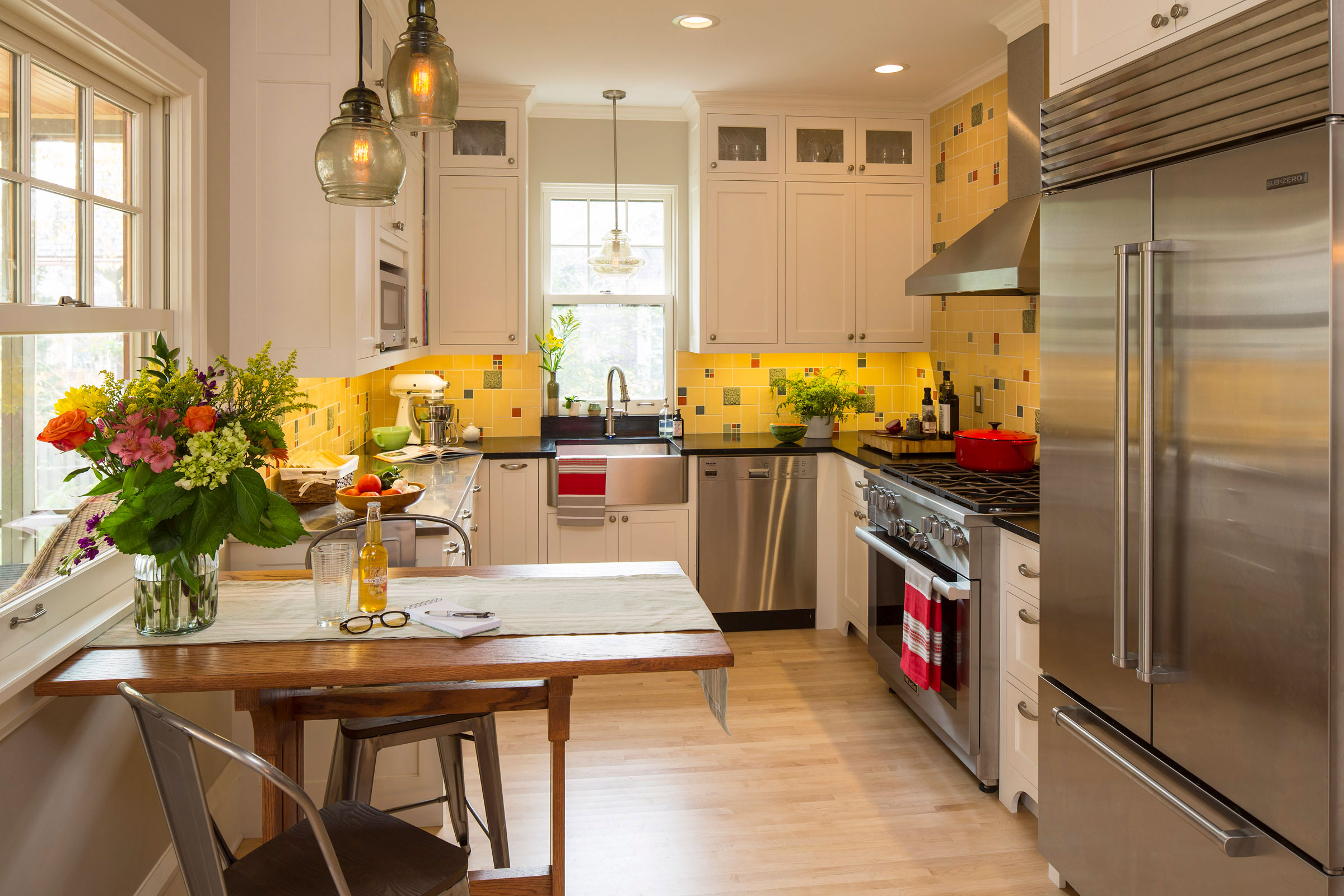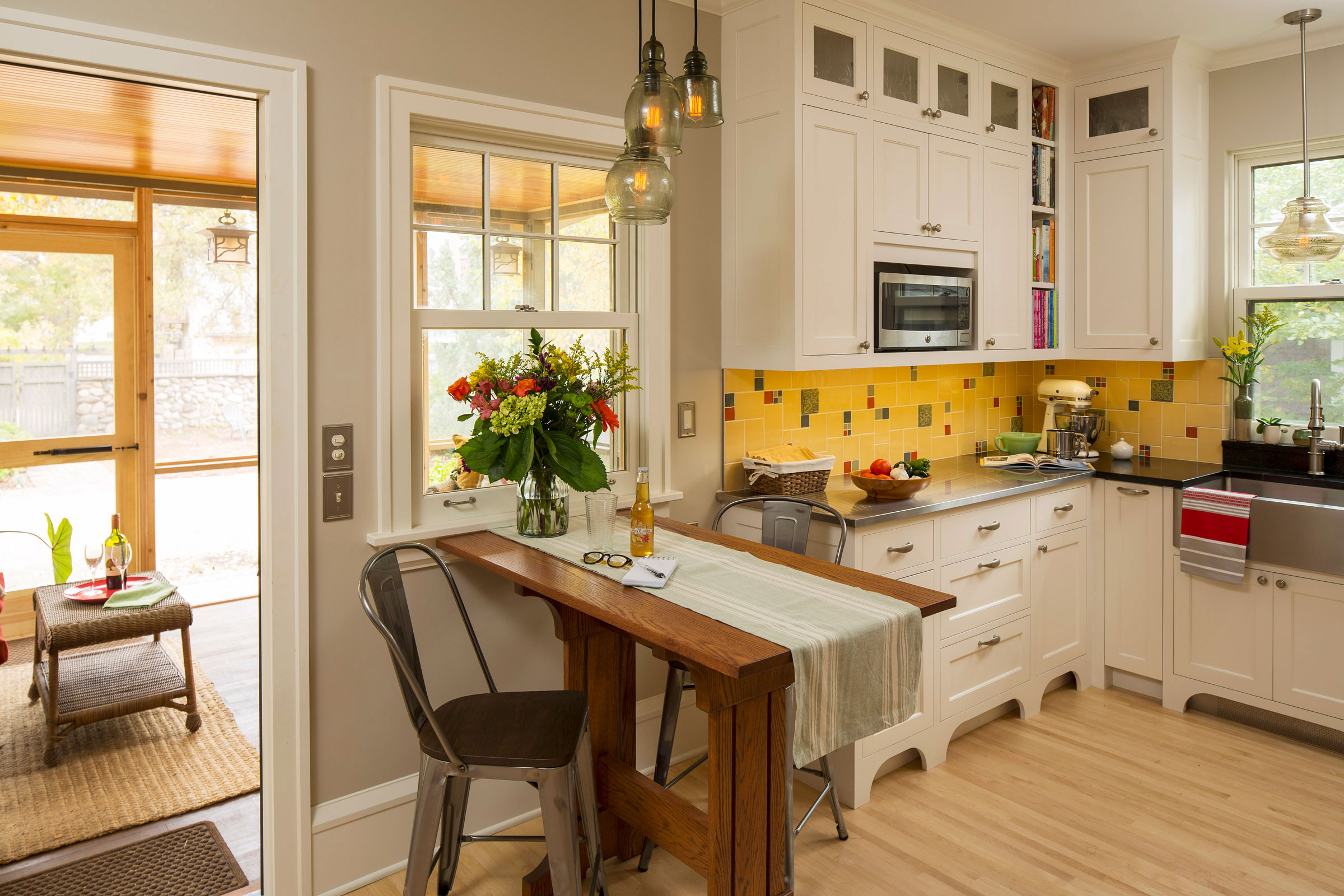 Kitchen & Dinette with Screened Porch Beyond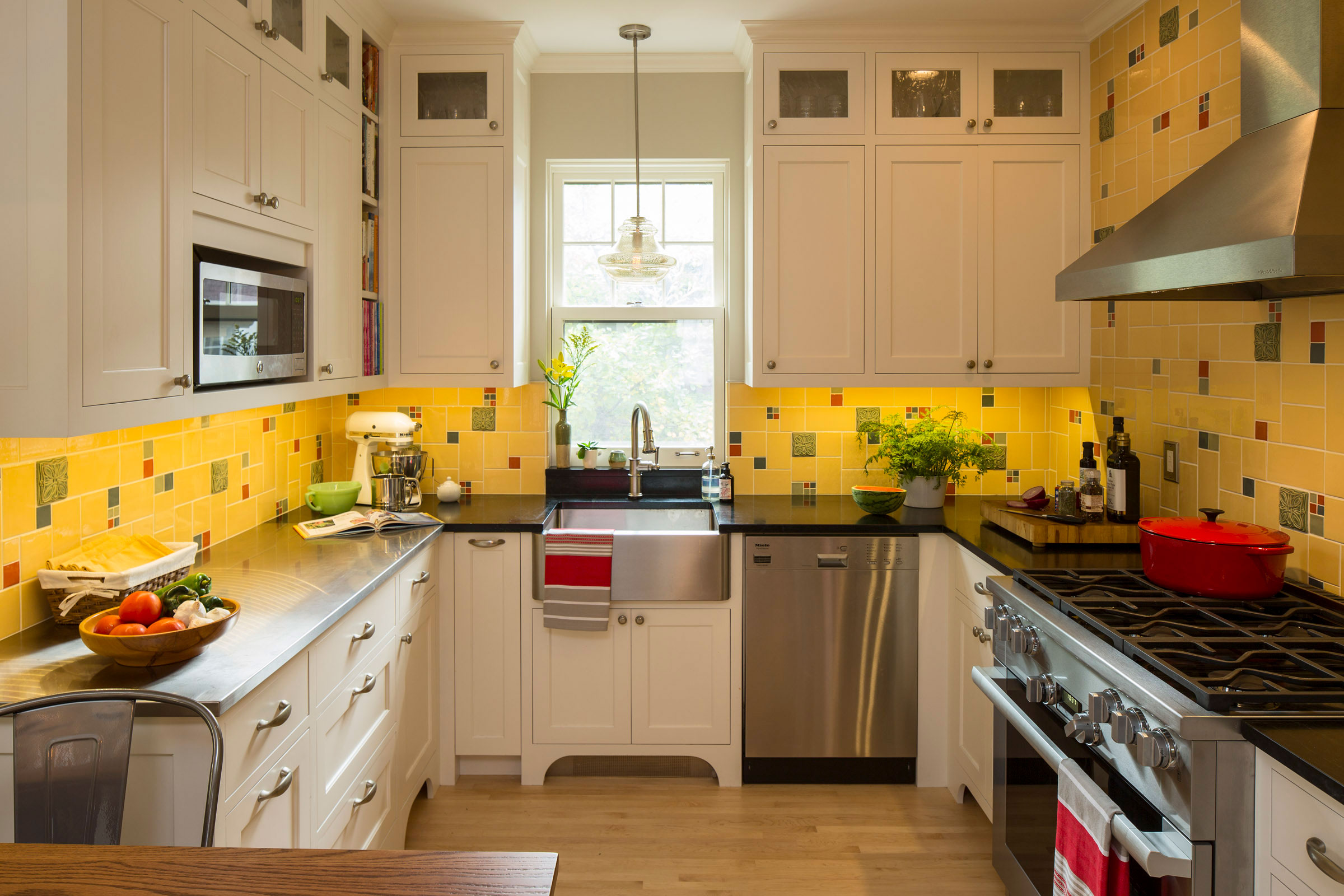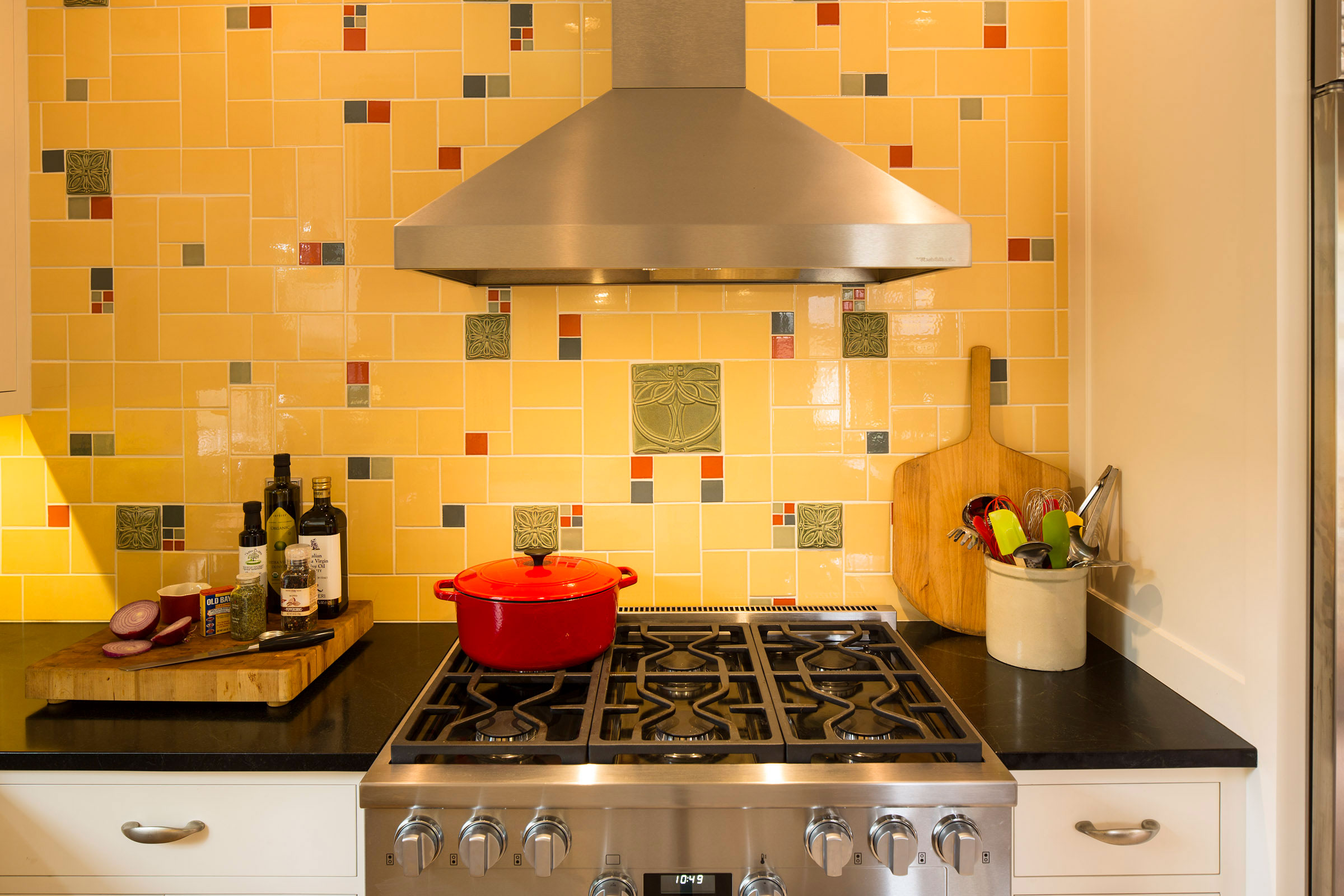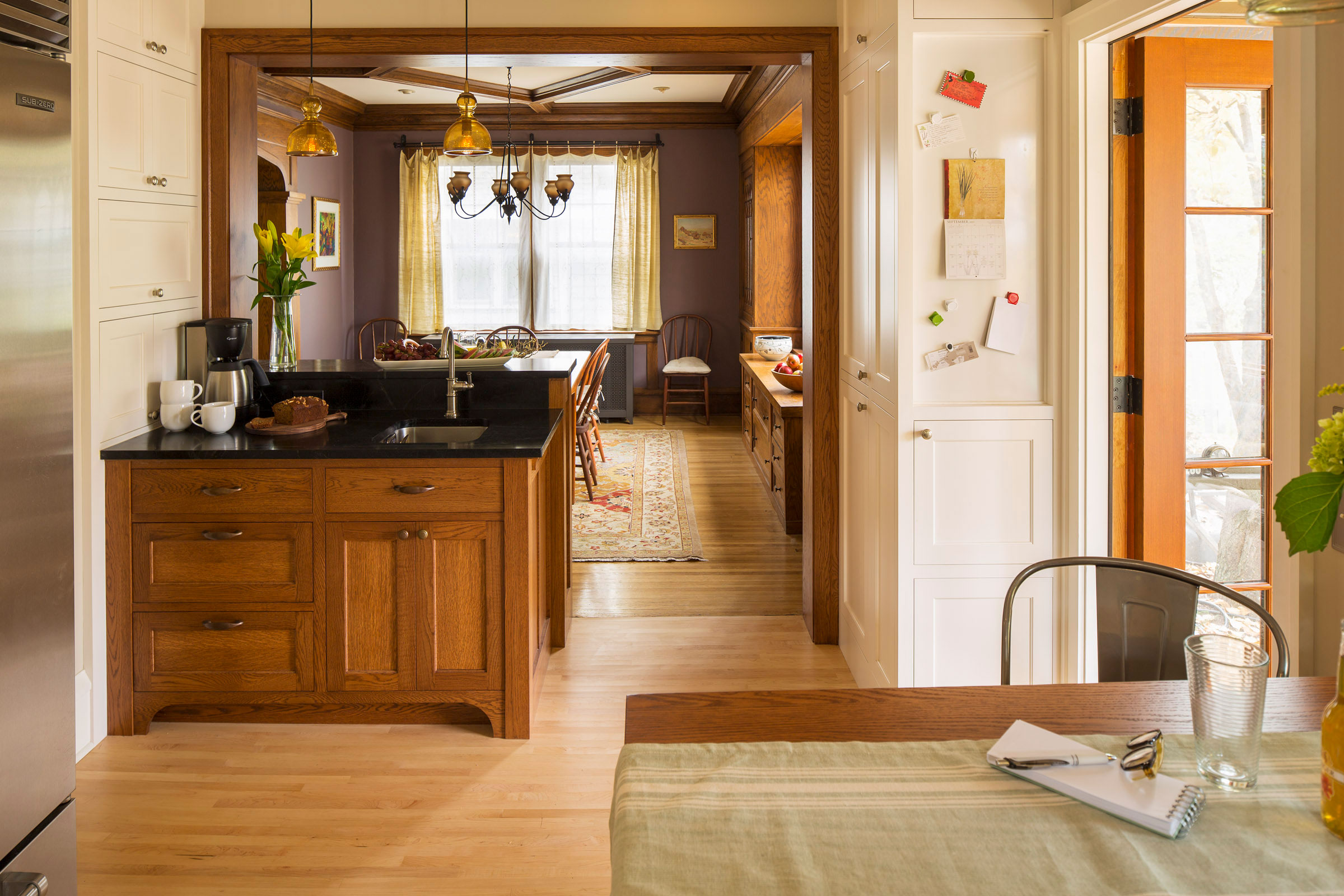 Kitchen Prep Sink & Bar Seating Straddling the New Opening to Dining Room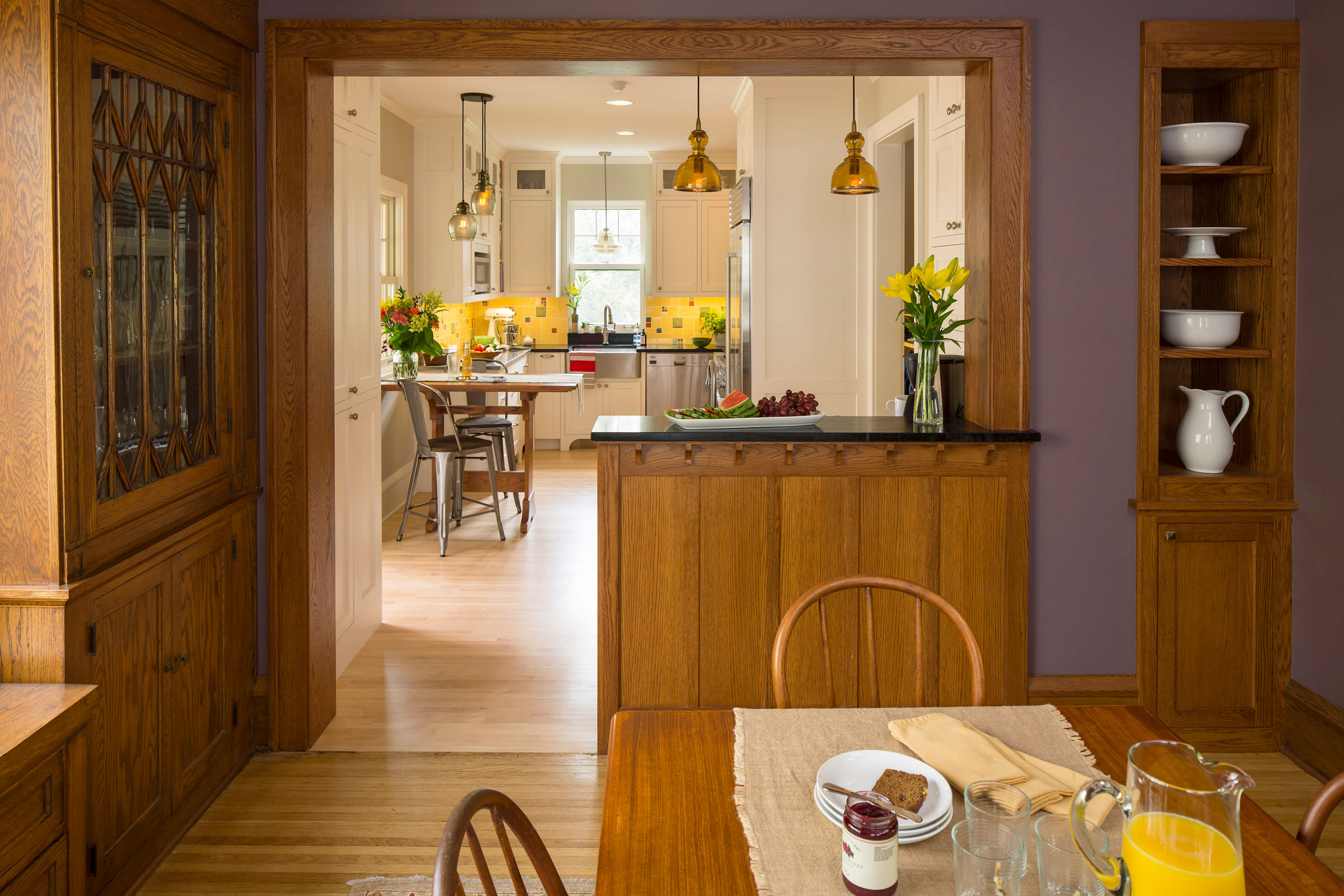 New Opening to Kitchen from Dining Room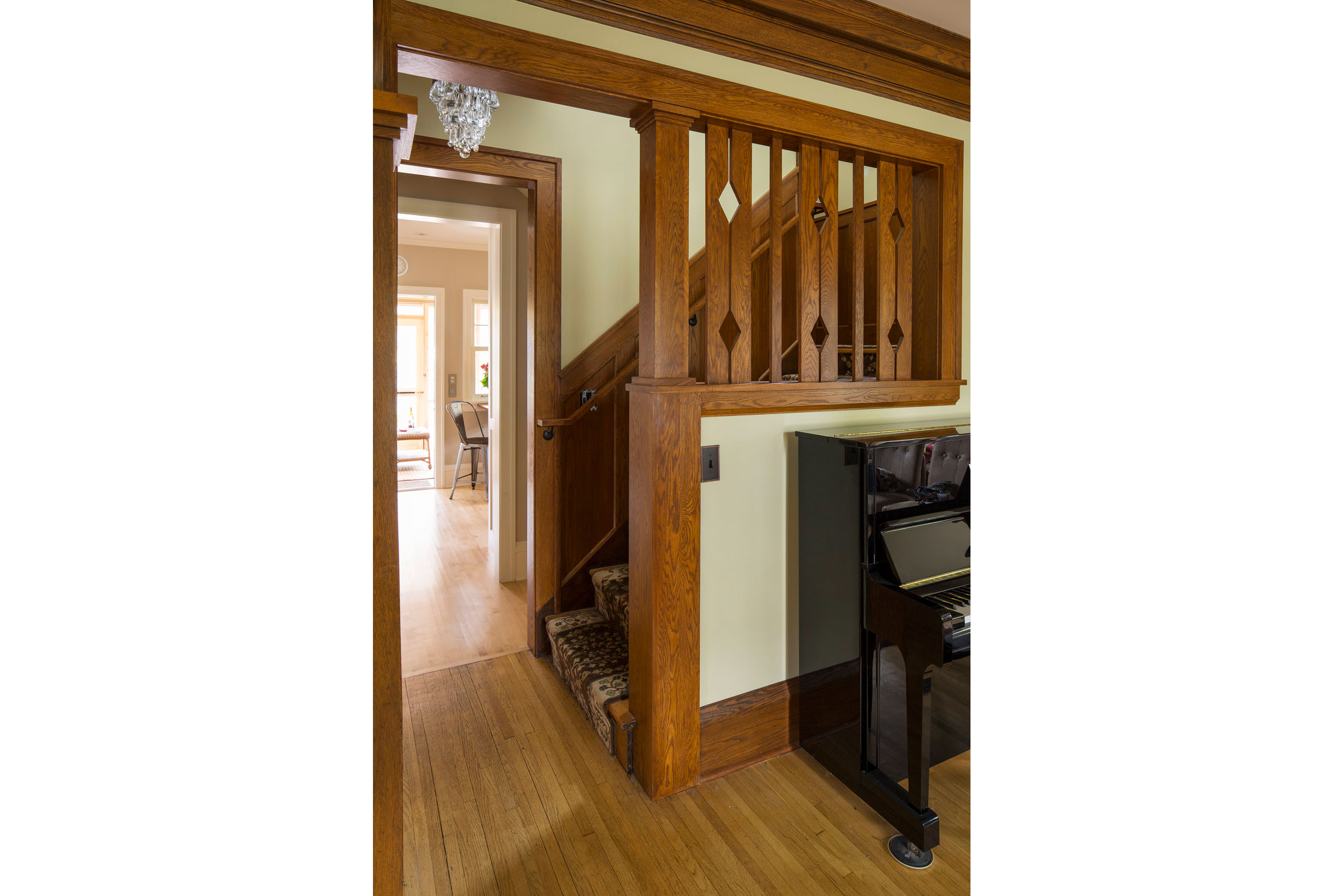 New Stair Opening & Custom Designed Wood Screen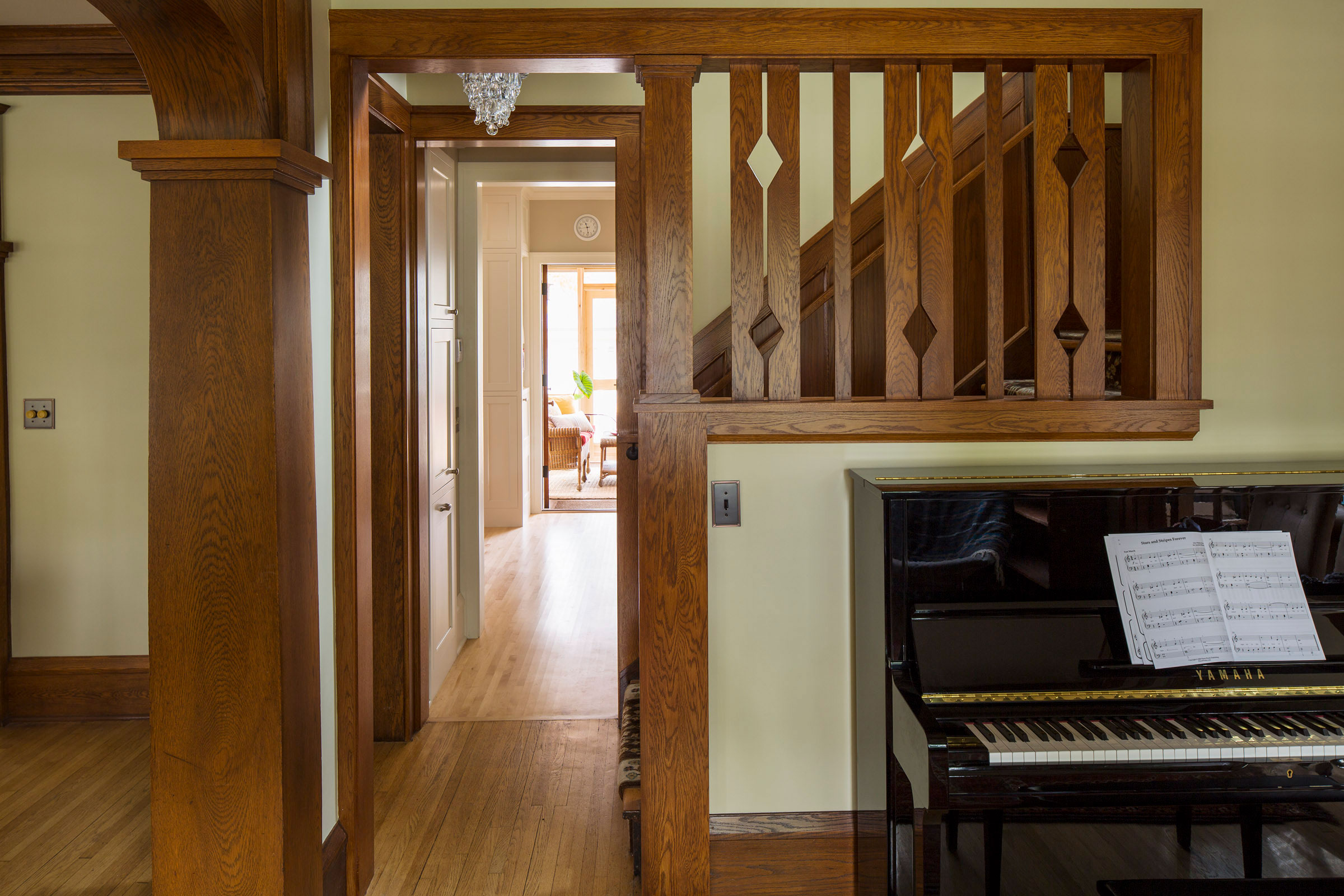 New Stair Opening & Wood Screen with the Kitchen Beyond
St. Paul Kitchen
This nicely detailed 1915 Arts and Crafts style home had a tiny isolated kitchen with poor flow. The challenge was to fit a contemporary kitchen in the same area, while opening it up to the rest of the house. The owners wanted a modernized space that still fit with the historic character of the home. To achieve this the kitchen was expanded 4 feet in one direction, the doors and window locations were shifted, and the wall to the dining room was opened up. A peninsula in the opening helps to maintain the traditional separation of spaces between kitchen and dining while at the same time allowing the spaces to feel connected.
The kitchen features inset cabinets mimicking the original style, custom tile backsplash, a combination of soapstone and stainless steel countertops, and a custom breakfast table. The oak peninsula blends with the original oak in the adjacent dining room to soften the transition.
Other impacted areas include opening the enclosed front stair wall to the front room, adding a small mudroom side entry and revamping the screened porch that is connected to the kitchen.
Photographer: Troy Thies
Interior Design: Albers Design